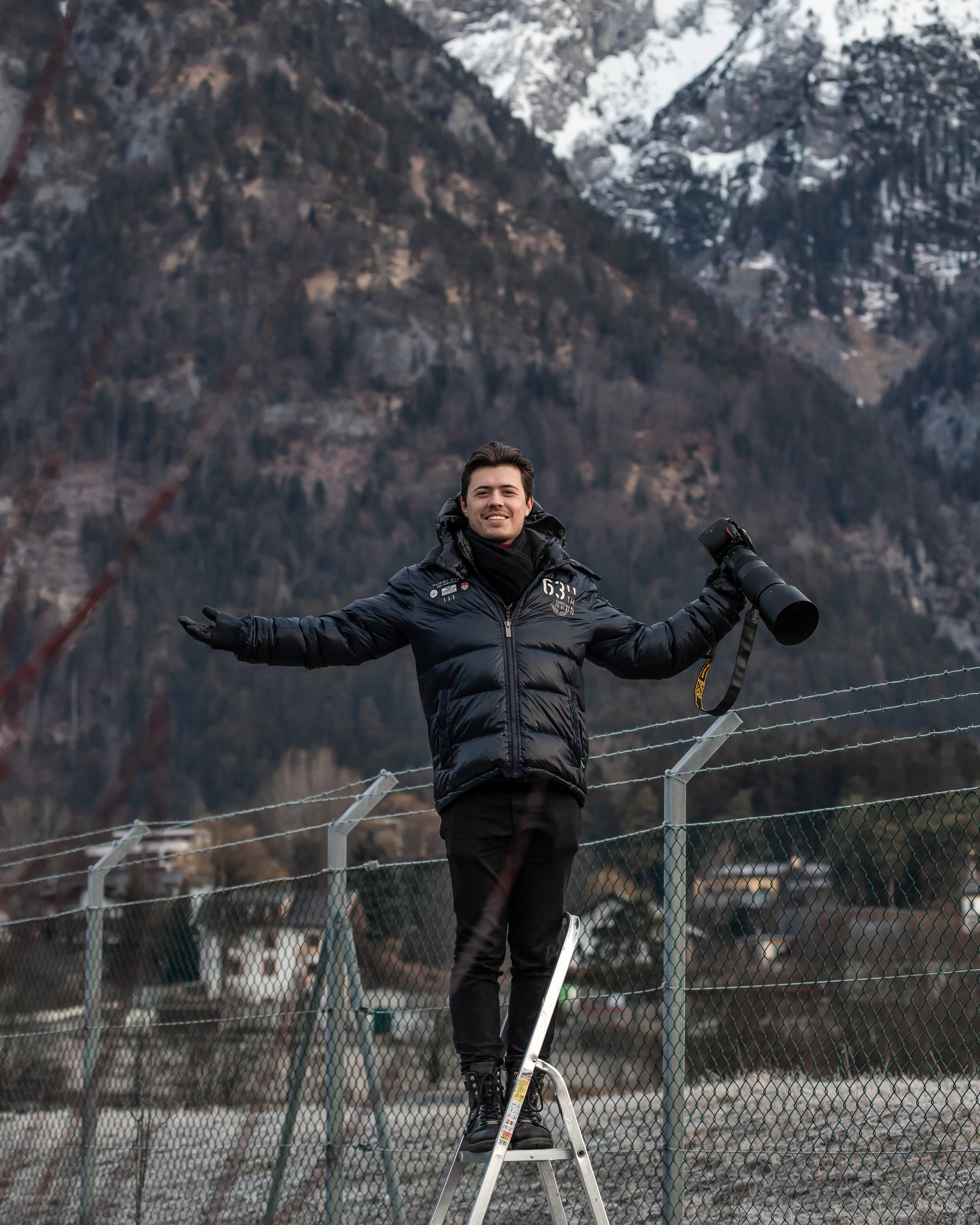 Welcome to the daily dose of my vision showing you the aviation industry through the lenses of a Nikon with interesting angles combined with different editing styles at a high rate of quality.
I am a young German/Romanian with a big passion for Aviation and Aviation Photography.
Throughout all these 10 years of aviation photography, I travelled around the world to capture the most rarest planes, such as IL-62/76/96, TU-204, AN-2/24/26/30/124 and so on. I have been around the planes since I was a little boy, and all my life I wanted to become a commercial pilot and the dream and goal of becoming a pilot has only grown on me. In the chapter of pursuing my dream, aviation photography was a step towards that passionate dream. 
In my opinion, everyone that should want to become a pilot should try at least one of the ground jobs: TCO, marshaller, push back operator, etc. I think it is an essential step into becoming a pilot to understand the operational side an all the hard work that is put on each airport platform every single day. Not only it may open your mind, but, as a pilot, you realize how important is to fill up the airplane with fuel, or loading the plane with passengers and cargo.
A lot of people have asked me "What is the best camera for plane spotting?", "What lenses should I take?" And I always encourage people to go to the camera shops and test out some equipment. Some people might fall in love with Canon, some find it simpler to use a Nikon. But other find it exciting and easy to have a go in a Sony Alpha series. It all depends on personal taste and preference.
But in general, for aviation photography you need a body that is capable of multiple frames per second, such as the one that I am using, the Nikon D500, which does 10 fps. There are others that find 7 fps enough and others that think that is too slow. It all depends on how you use it. At this moment my full equipment is: Nikon D500 as a main body, a Nikon 200-500 f/5.6E ED VR, a Nikon AF-S 70-200 f/2.8 FL ED VR, a Nikon Prime 35mm f/1.8, tripod, monopod and, of course, a backpack designed to hold all the "heavy artillery"
.